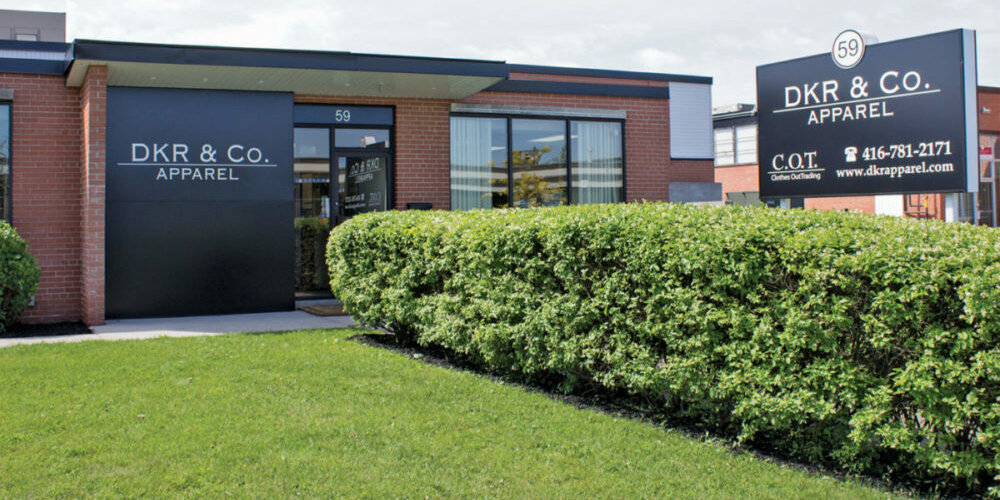 DKR & Co. Apparel / Clothes Out Trading is a family owned and operated business specializing in the garment industry for more than 50 years.
We have a 30000 square foot warehouse attached to the front office/showrooms, and because we often have new shipments coming in, we always have inventory on the floor (in season and out of season goods) which allows us to satisfy customers' immediate needs. We can pack and ship orders within 24-48 hours upon receipt of P.O.s.  We are able to take pre booking orders for "Pack & Hold" later delivery based on customer's needs.
"In Stock Inventory" and "Just in Time" fulfillment is our specialty.
We invite you to visit us at your convenience in our permanent wholesale showrooms located in Toronto, or contact us through our network of agents available across Canada (Please note that we are not open to the public.)
Our DKR & Co. Apparel division does fresh production business overseas using our own "Brands", and our own "in house" design.  Over the years we have established very strong relationships with our suppliers so that we can achieve the highest quality level at the best prices, and pass these benefits on to our customers.
Clothes Out Trading (C.O.T.)
Our Clothes out Trading (C.O.T.) division buys "Ready Made" stock-lot garments. We have very strong sourcing all over the world, and we have new stock coming in on a monthly basis. Full quality and fit inspection is done prior to shipping and again once merchandise is received.